With a BUSINESS FUNDING USA - BANK ONLY ACH...
cash advance small and mid-sized businesses can acquire fast business financing based on future sales. Upon approval, we purchase a portion of future sales, based on your total bank statement monthly deposits. The business then receives up front capital, while we collect a fixed daily percentage of the bank deposits from the business sales until the full amount has been paid off. When sales are sluggish the amount that is deducted for repayment will be proportionately reduced. This aspect of our financing program is particularly attractive to small businesses because it puts little strain on cash flow when business is slow.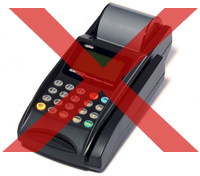 Working together with you and your business checking account in order to automatically deduct a small percentage of your daily bank deposits to repay your ACH BANK ONLY automatically, but ONLY on days when deposits post to your business checking account. Average payback period is two to three months.